Cloud Computing for SMEs
Posted by Philip Wong on
is a general term for "the delivery of hosted services over the internet".
 Essentially:
Hosted services are different types of services accessed over the internet with the host provider offering the use of software residing on their physical servers.
Cloud computing, according to Forbes is growing rapidly and will be worth $162B USD in 2020.
Cloud computing solutions have become mainstream for an increasing number of small-medium businesses, as well as for personal use
As a cloud client, you make regular subscription-like payments for the use of these services.
Benefits of cloud computing
If you run a business, you do not need to invest in the setup and maintenance of costly in-house infrastructure
You can scale your usage for as little or as much as you need; up for when you need it most or down when you are having a rest period.
You always have access to the latest application so there is no chance your software version will become out-dated
Management, control and security (redundancy, backups) are the responsibility of the service provider.
Vadim Vladmirsky writes that there is also a release of human capacity ("human bandwidth", Vladimirsky) since staff no longer need to work on their internal hardware and software, so are released to work on projects more vital to the company's future growth.
There are three broadly distinct service categories: infrastructure as a service (IaaS), platform as a services (PaaS) and software as a service (SaaS)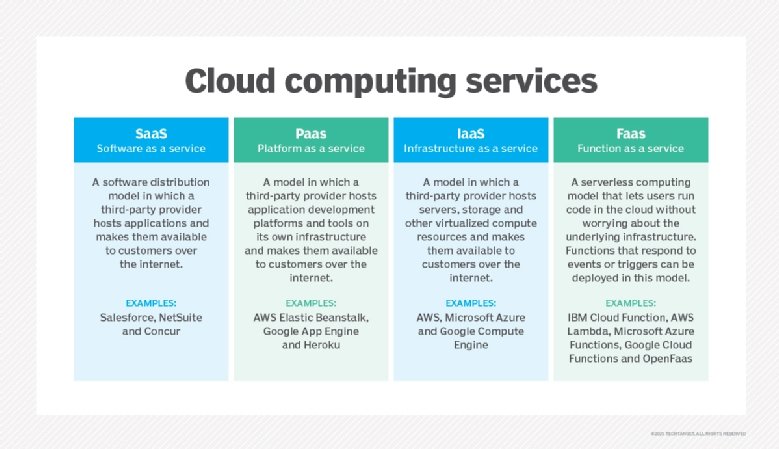 Benefits of SaaS
For SMEs, the most relevant of these is Saas, a distribution model that delivers software applications over the internet.
Users can access SaaS applications and services from any computer or mobile device that has internet access. A few examples include Microsoft Office 365, Google Apps for Work, Dropbox, Slack, XERO Accounting and Intuit Quickbooks Online.
Did you also know that Siri, Alexa and Google Assistant are all cloud-based natural language intelligent bots? These apps/tools extend computing capabilities of the cloud to provide personalized content relevant to you. 
"Small Businesses & the Cloud Infographic" by JESS3 is licensed under CC BY-ND 4.0.
Cloud Computing Productivity
Not only can cloud save you time and money, but it also has the potential to change the way your small-medium business works.   In fact, Graham Winfrey from inc.com explains that "companies that don't take advantage of cloud computing will be in the minority in less than six years".  Widespread adoption of this technology is projected to have a transformative effect on all small businesses.
Get more access to Product Reviews and news about Australian Small Business Growth
---
Share this post
---
---
---
0 comment